Archibald Rodgers (1878 - 1954)
The youngest child of Andrew Denny and Eliza G. (Sullivant) Rodgers, Arch was the last descendant of Lucas Sullivant to inherit a share of what remained of the original vast Sullivant estate in central Ohio. He received a modest plot of land at what is now known as Valleyview, a near-north neighborhood in the western part of the city of Columbus. From that land he and his brothers subdivided individual properties and sold them during the early 20th century, keeping the old home and perhaps an acre around it for the Rodgers family. My great-grandmother and her daughter Eliza's family lived there when I was a boy, and my family enjoyed many happy weekend visits there during the summer months, driving up from Dayon on old Route 4, and then U.S. Route 40 in to West Broad Street. The first sight of Columbus in those days, driving east on U.S. 40, was the Lincoln-LeVeque Tower, the tallest skyscraper in Columbus prior to 1974.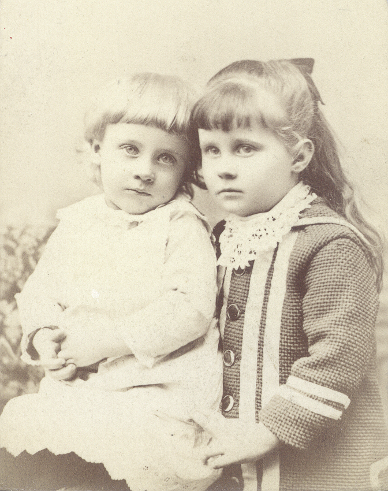 Arch and sister Ethel, 1881.
1930s.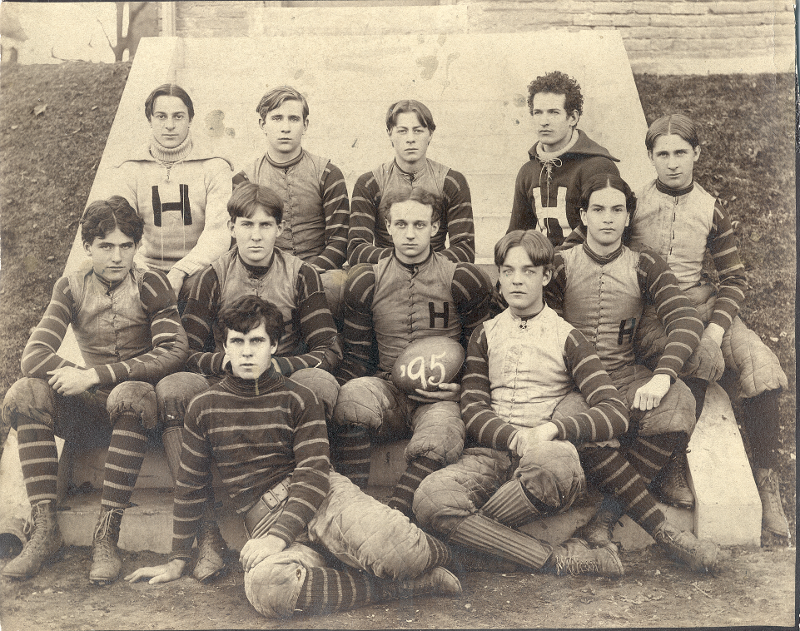 Hill School Football, circa 1896. Arch is on the far right.
Cadets, late-1890s. Arch is on the right end of the back row.
Archibald served in the Spanish American War. This is his unit, about 1898. While encamped in the South, Arch became ill with a fever that he suffered with the rest of his life.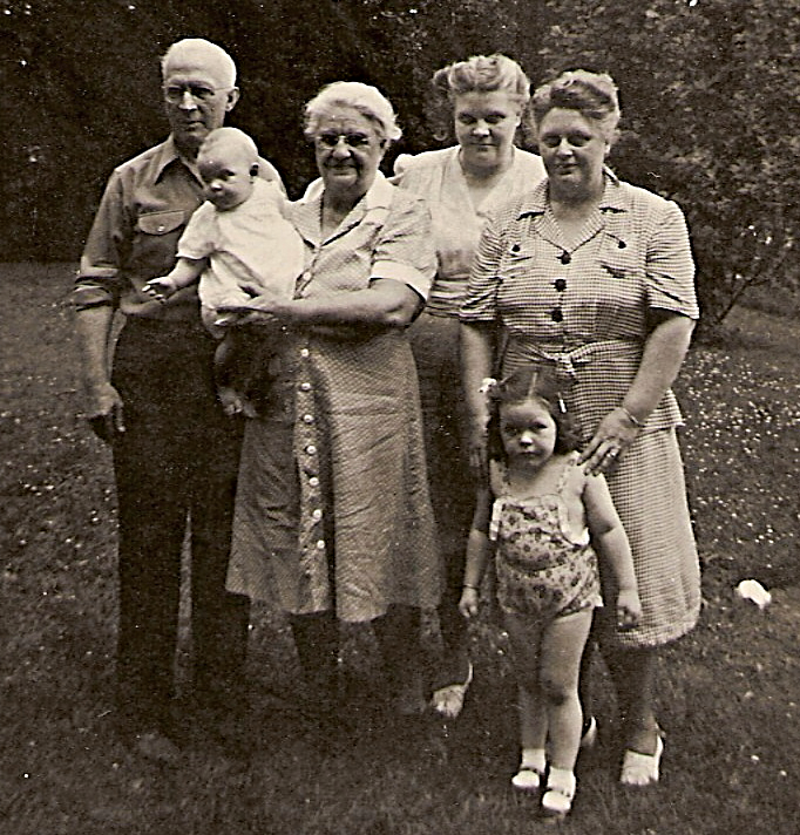 Arch and Olive Rodgers, and daughters Olive and Eliza, July 1947.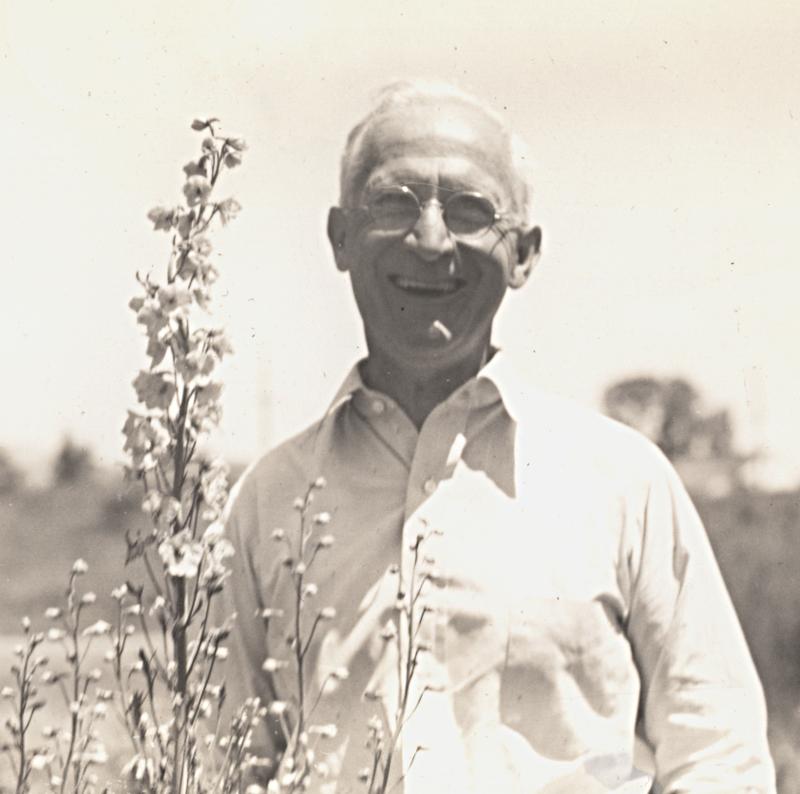 Arch raised flowers on his Valleyview property and sold them in a shop in Columbus.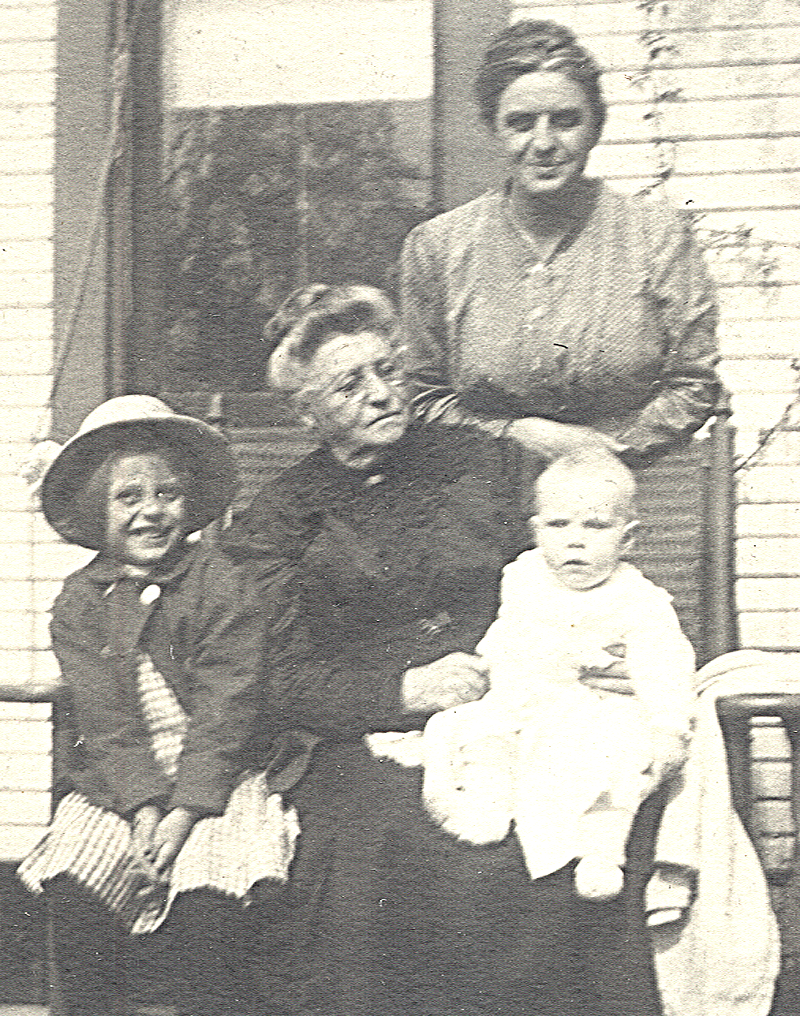 Olive Rodgers, Caroline (Larimore) Kirkendall, Olive (Kirkendall) Rodgers, and Eliza on her grandmother's lap. Eliza was born 1911, so this must have been taken about 1912, by her father Arch Rodgers.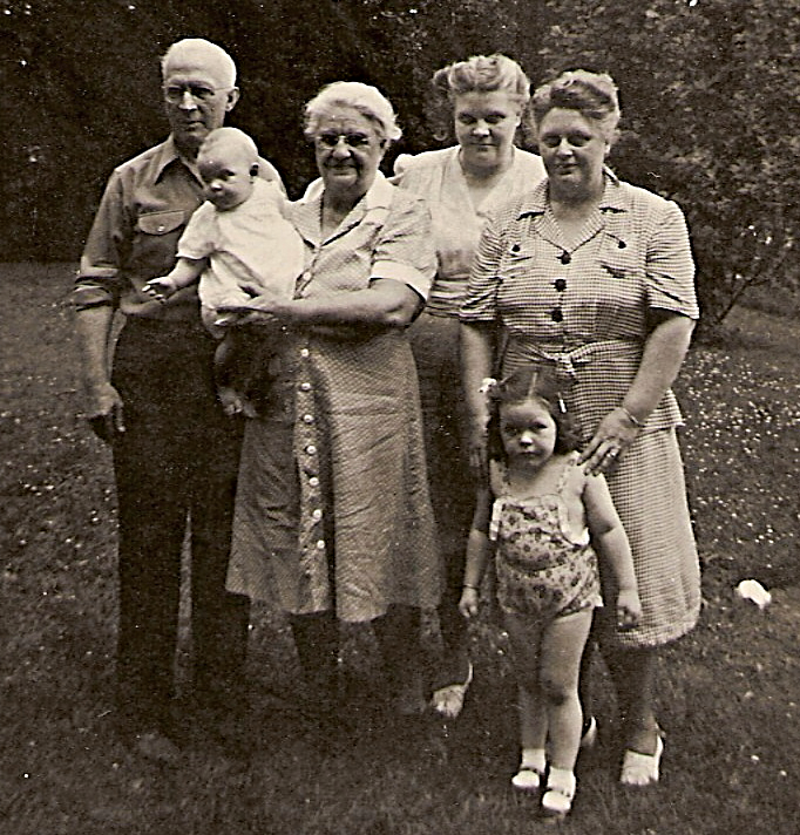 Arch and Olive Rodgers, with daughters Eliza Busenberg and Olive Wendell, and Eliza's daughters Jane and Eliza Ann, July 1947.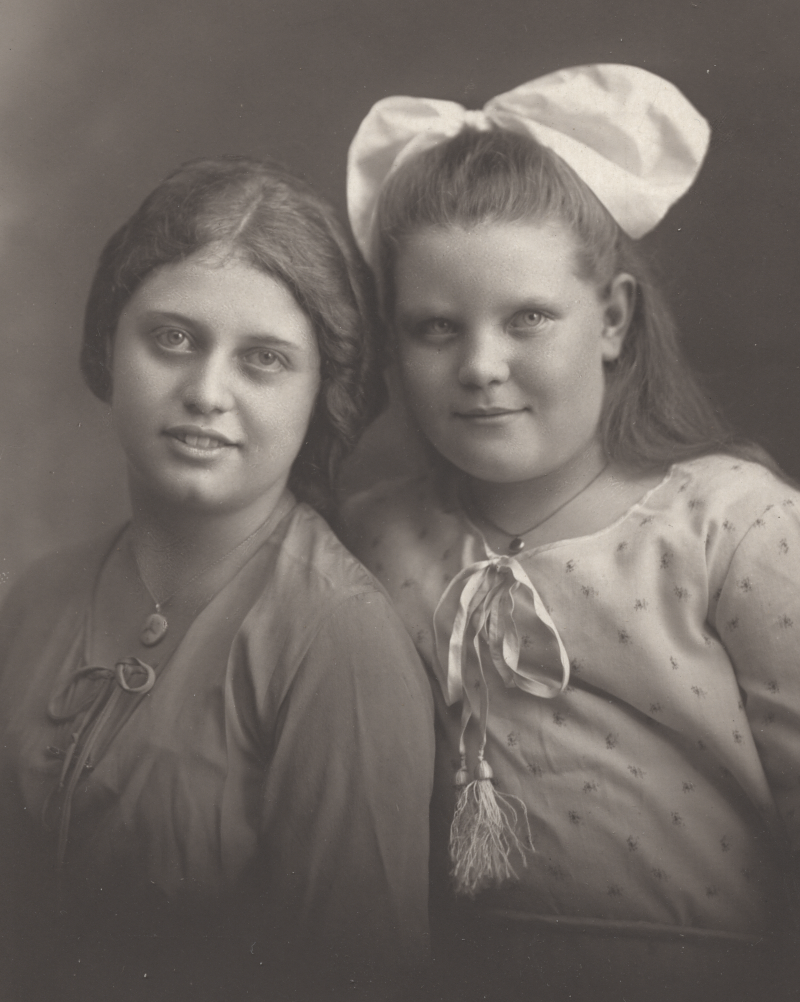 Olive and Eliza Rodgers, 1923
This Victorian loveseat was a wedding gift to Arch and Olive, married 1904.