Framersheim bei Alzey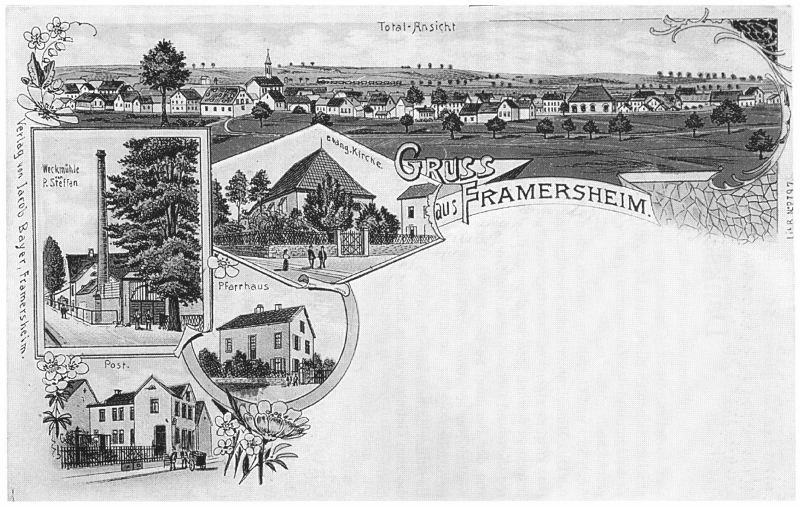 Old postcard of Framersheim from Frank Zink's book Framersheim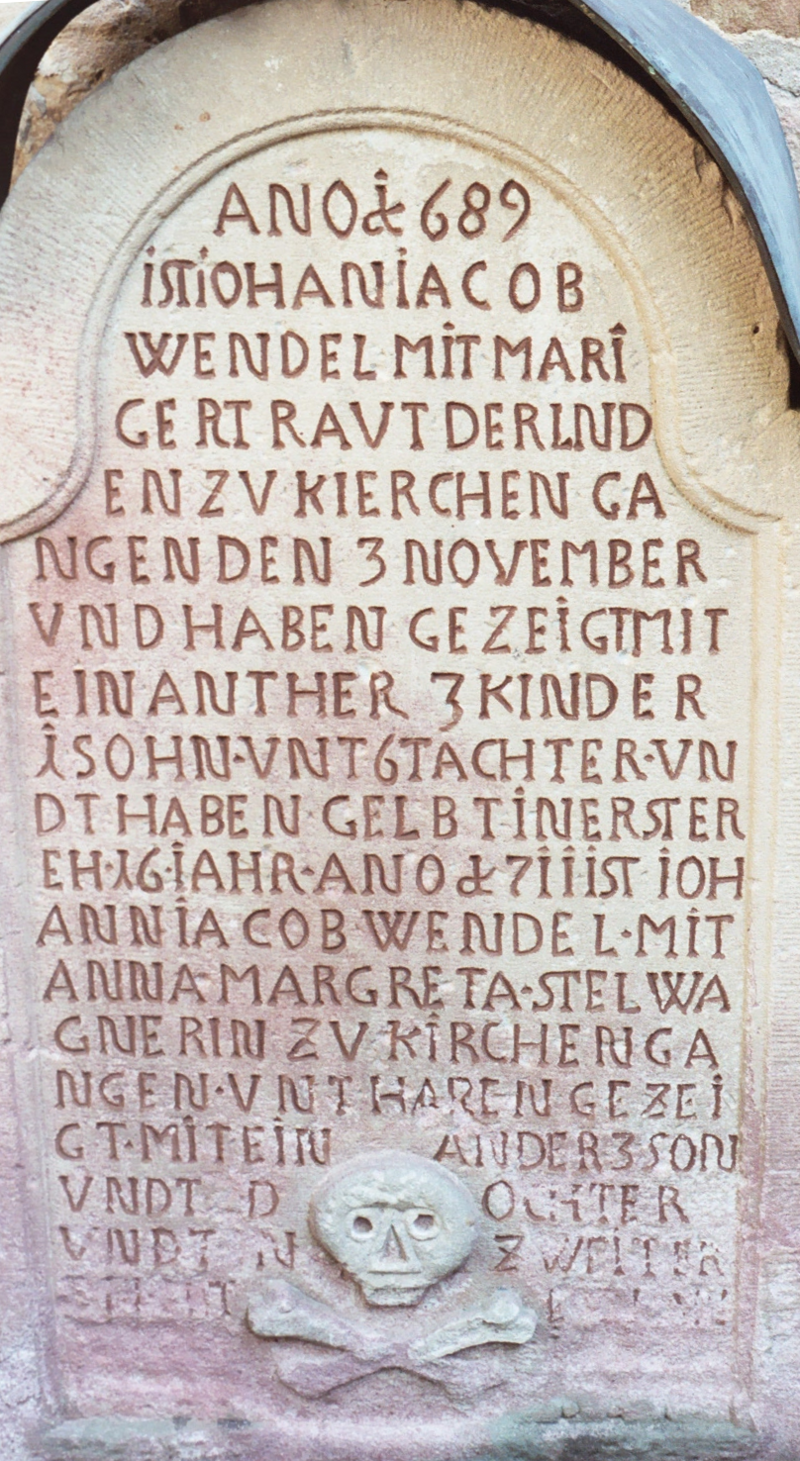 The village of Framersheim, just northeast of Alzey in the Rheinland, is believed to have been the ancestral home of the three Wendel brothers who immigrated to Pennsylvania in 1732, and to what is now Shenandoah County, Virginia in 1737. The book Framersheim by Frank Zink lists a Philip Wendel as head of household there in 1654. That matches the genealogy research. This headstone in the wall of the church tells a brief life story of Johann Jacob Wendel and his two wives.
Entrance to Framersheim Evangelical Church.
Cheery greeting sign at the edge of Framersheim, on the road from Alzey. Alzey is surrounded by vineyards of the Riesling grape variety, from which fine white wine is made.