Munzinger Family History Documents (German)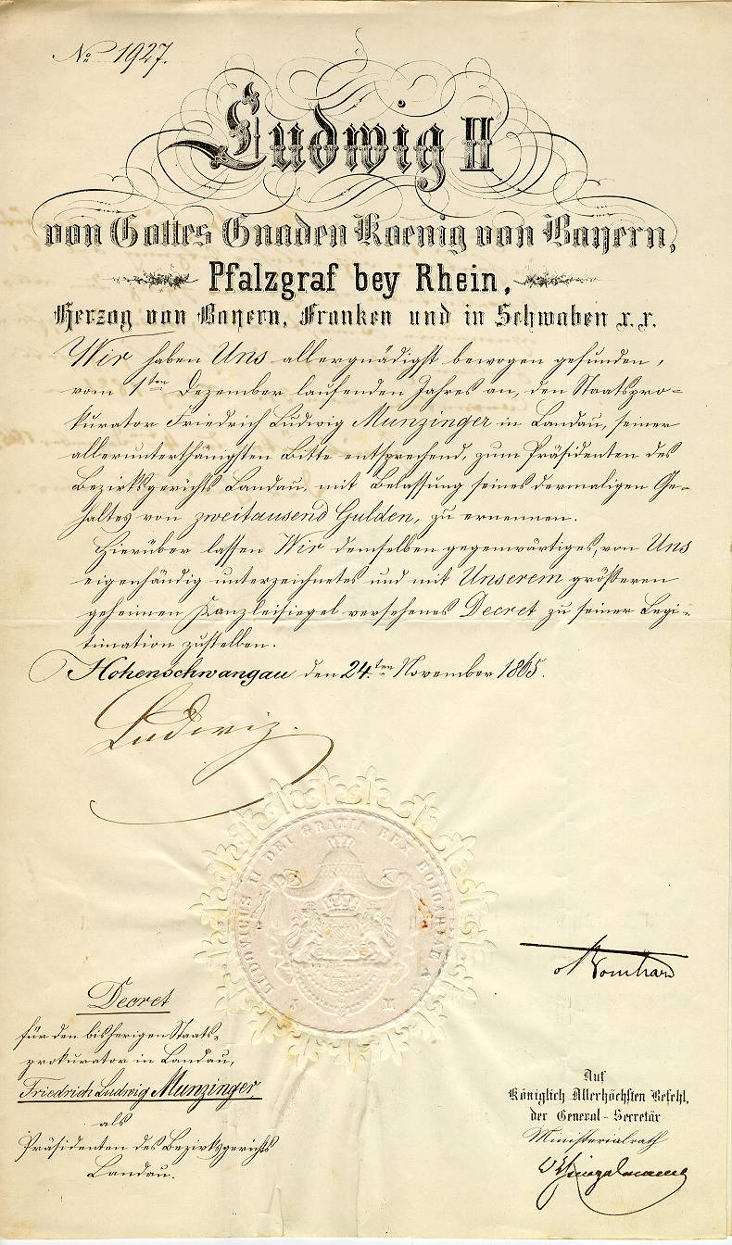 Appointment of Friederich L. Munzinger to be President of the Landau District Court, 1865, signed by King Ludwig II of Bavaria.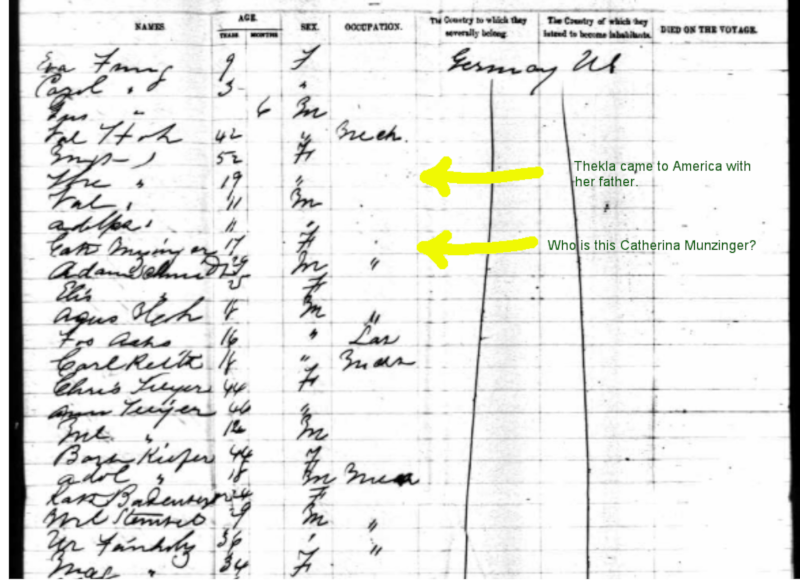 Valentin Höh and his wife Margaretha Munzinger immigrated with their children on 1 June, 1864 as shown on this page of the passenger list for the ship SS Teutonia. But, who was the Catherina Munzinger, age 17, who immigrated with them?