Christian Adam Munzinger (1796 - abt. 1860)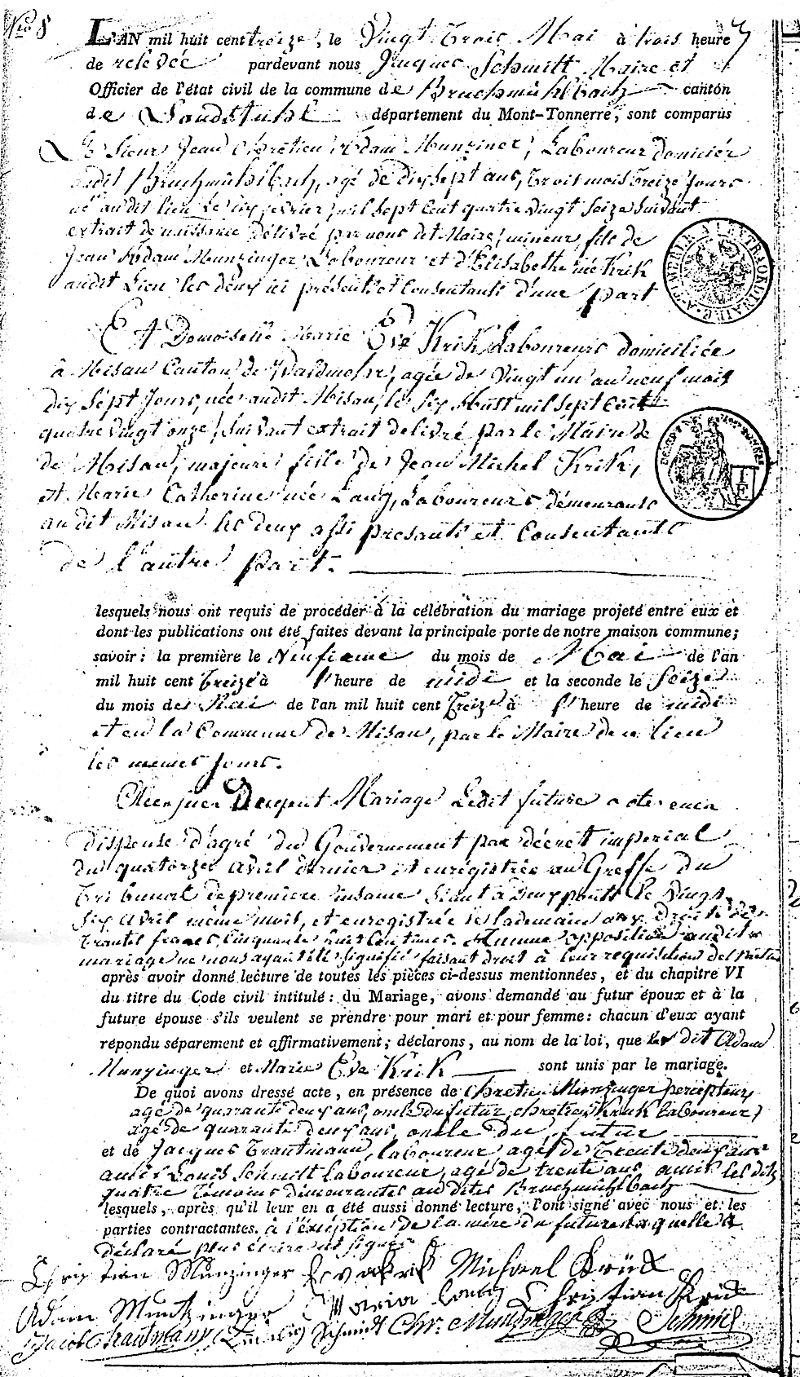 Marriage record of Christian Adam Munzinger and Maria Eva Krick, written in Old French because the area was within Napoleon's empire. Names at the bottom show different spellings of "Krick" and "Munzinger".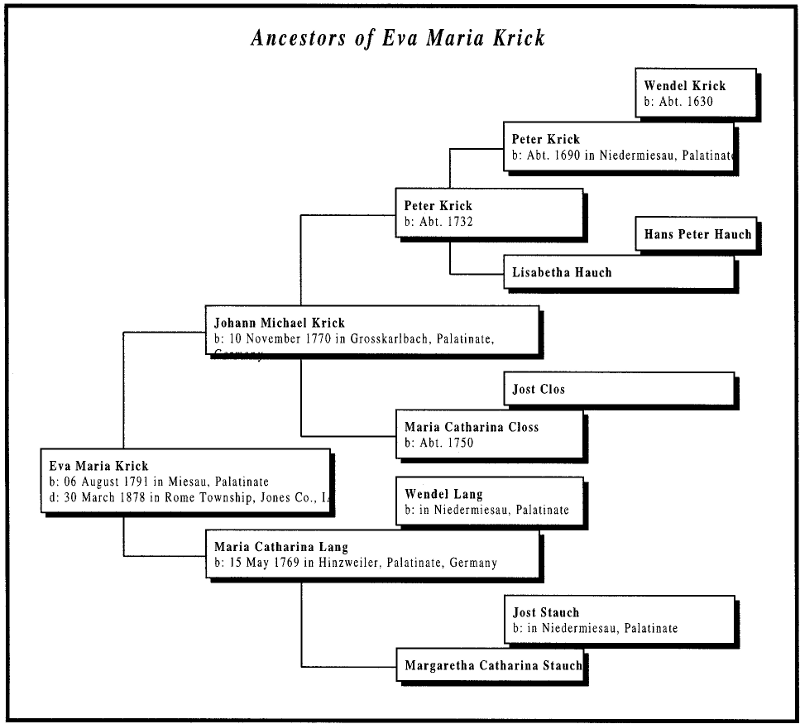 Ancestors of Maria Eva Krick, wife of Christian Adam Munzinger. As a descendant of Wendel Krick, she was a second cousin, once removed, to his mother.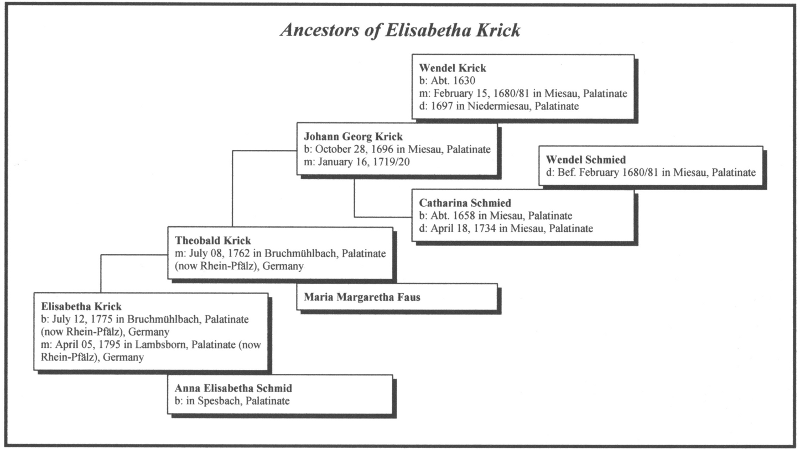 Christian's mother was Elisabetha Krick, daughter of Theobald Krick and Anna Elisabetha Schmid, and a great-granddaughter of Wendel Krick.
Passenger list from the ship "Helen", arriving New York, 1828, showing Christian Adam Munzinger with his wife Eva and children, and his father Adam.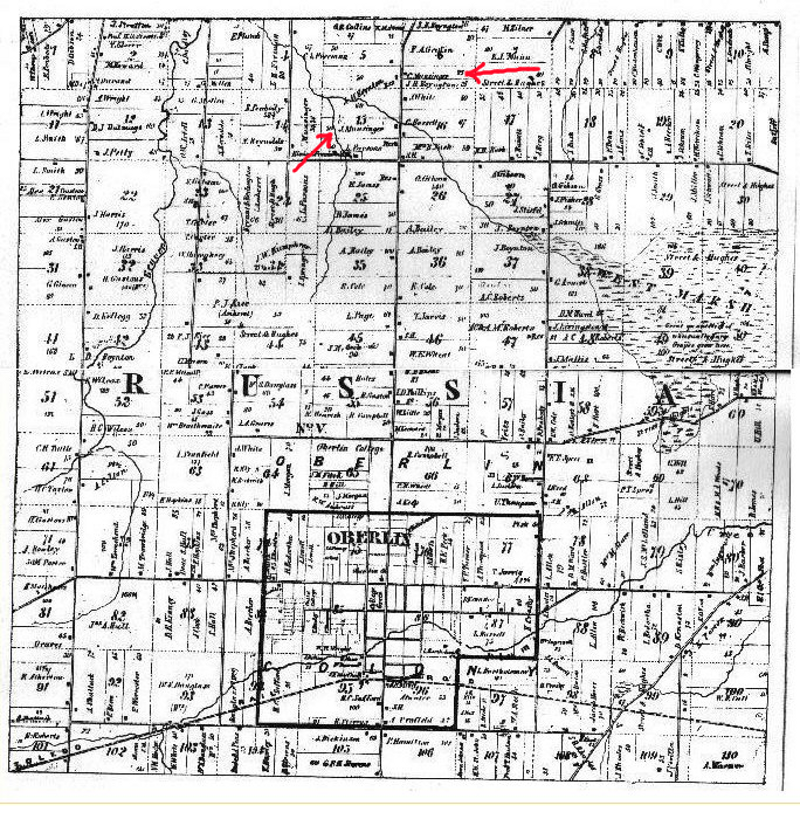 1859 Plot Map of Russia Twp., showing locations of Christian Adam Munsinger and John Munsinger farms
Upper part of Lorain County, Ohio, showing items of interest